Food as Medicine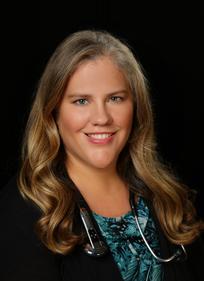 Dr. Sarah Chappelle, ND
I am a Naturopathic Physician licensed with the state of Washington. I strive to provide quality, compassionate service to my patients, employing the gentlest method possible to restore health and vitality.
Step outside lately?
If you live on Whidbey Island, forests of Stinging Nettle occupy the wet corners of most lots. This stingy scourge for most homeowner happens to be one of the most nutrient-dense foods freely available to us! Carefully gathered, rinsed, used in place of spinach or made into a tea, you can enjoy nature's most potent anti-histamine and nutrient powerhouse.
Outside of the medicinal qualities of particular plants, all foods have either a life-enhancing or life-depleting impact. These life-giving foods can vary from person to person.
Finding your particular food intolerances can be one of the biggest game changers for your overall health and vitality.
Think of incompletely digested foods as fuel on the fire of inflammation in your body. Depending on your particular susceptible body systems, this may manifest as post-nasal drip, irritable bowel syndrome, skin conditions, or even respiratory issues. Work with a naturopathic physician to find these life depleting foods.
What particular mix of carbohydrates, fats and proteins is also unique to you! Some folks thrive as vegetarians, while on the other side of the spectrum some thrive on a Paleo-style or ketogenic eating approach. Based on your genetic tendencies, your stomach acid and enzyme strength and your overall health goals, there is an eating approach that is most suitable for you.
As a naturopathic physician, I lead with discovering a patient's primary food intolerance and then follow with a food-based therapeutic option prior to selecting a supplement or pharmaceutical. Rather than bouncing from one trendy diet to the next, I challenge you to discover your individual ideal eating plan and use a eating approach as a therapeutic tool.
You will find this individualized approach pragmatic, sustainable and ultimately enjoyable medicine!
Dr. Chappelle can be reached at: 206.280.6239
5575 Harbor Avenue, Suite 207D
Freeland WA 98249